Shelbyville Central High School
Class of 1968
Military Veterans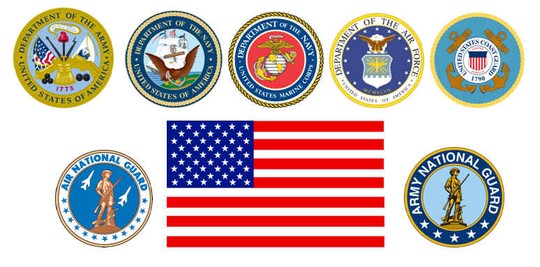 In 1968 and shortly after, there was a matter of military service that a few of us had to deal with before getting on with the rest of our lives.
Some of us served in a Branch of Military and some classmates supported their spouse so their contribution is also recognized.
If you are a veteran, career spouse, veteran spouse, please send details to Larry Phillips.
Died in Service:
Charles Napper

Branch:

US Army
Killed:

7-Nov-1969
Note: Our classmate Army SP4 Charles Napper paid the ultimate price for his country. Please go to the 'In Memory' section, see the details under his name and read a response note from Pasty Reese Stovall about Charles. (click here)
Military Veterans:
Gary Holloway

Branch:

Tennessee Army National Guard

Barney Martin

Branch:

Tennessee Army National Guard
Gerald Baker

Branch: Tennessee Army National Guard

Date: 1970 - 2002 (22 Years Active Duty AGR)

Retired Master Sergeant
Randy Carroll

Tommy Hay

Branch : US Army

Date: Retire, serving 27.5 years

Mike Cartwright

Harold Walker

Branch: Tennessee Air National Guard

Larry Phillips

Branch:

Tennessee Air National Guard
Larry Crowe

Sandy Elmore

John Sanders

Dan Parish

David Spence

Branch: US Army

Branch: Tennessee Army National Guard

Ricky Lokey

Branch: Alabama National Guard & Army Reserve

Milton Whitsett

Branch: US Army

Date: <unknown but during Viet Nam era>

Larry Jones

Branch: Tennessee Army National Guard

Date: August 1968 - August 1974
Thomas Sutton

Branch: US Army

Date: <unknown and served in Viet Nam>

Michael Harvey
Military Career Spouses
Donna Scott Simmons

Husband:

Robert Wayne, Lt. Colonel
Branch:

US Army
Date: 1970 - 1991
Judy Snell Sanders

Husband: Terry L. Sanders, Seargeant First Class(E7)
Branch:

US Army
Date: 1968 - 1989
Trudy Heath

Husband: David Wayne Spence, Master Sargent(E-8)

Branch: US Army & Tennessee Army National Guard

Date: 1969 - 1971 & 1975 - Still Active
Brenda Winn

Husband: Phil Overcast (Class of 69)

Branch: US Air Force, 11 years enlisted, Commission 82

Retired Captain after almost 23 years of active duty
Military Veteran Spouses:
Connie Cartwright Miller

Husband:

Ronnie Miller
Branch:

US Army
Date:

1969 - 1971

Connie Woood Mann

Husband: Steve Mann
Branch: US Army
Date: 1970 - 1972

Nancy Steelman Pigg

Husband: Morgan
Branch: US Army
Date: 1970 - 1972

Cathy McClanahan Kinser

Husband: Pete Kinser (Class of 67)
Branch: 1st Lieutenant, US Army
Date: 1972 - 1976