Shelbyville Central High School
Class of 1968
In Memory
Bob Higgins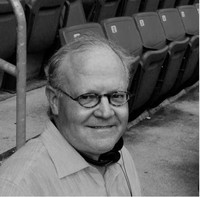 Robert Eugene Higgins died peacefully February 28 at Providence St. Peter Hospital in Olympia, Washington of complications from peritonitis. Bob was born June 11, 1950 in Shelbyville, Tennessee, the son of the late Eugene and Mary Bagley Higgins. He graduated from Shelbyville Central High School in 1968 and spent a post-graduate year at Columbia Military Academy. He attended Vanderbilt University (BA 1973) where he was a member of the baseball team and of Sigma Alpha Epsilon.
After several years as a reporter and photographer for the Shelbyville Times-Gazette, Bob moved to Los Angeles, California. He entered the film business where he met the love of his life, Lynn Rose, a producer for music videos, commercials and music documentaries. They married May 18, 1987 in Los Angeles. Bob spent a total of 24 years in the film business, nine in Los Angeles as production coordinator on music videos, commercials and films, and 15 in Nashville as a location scout and manager for stills, music videos, commercials and films.
In July 2003, Bob and Lynn opened Dizzy's Dog Wash and Corner Store, a dog wash and supply store in Berry Hill that was named for a beloved Dalmatian. Along with Dizzy, Bob was deeply devoted through the years to all of his canine companions: Red, Pike, Reggie, Kirby, and Sofie. He was an avid fan of Vanderbilt sports, particularly baseball, and attended almost all of the baseball team's home games while living in Nashville. He passed on his love for baseball to his nephews, who often accompanied him to games. In 2015, he retired and moved to Olympia, Washington, headquarters of Lynn's business, Farm Dog Naturals.
He is survived by his wife, Lynn Rose Higgins of Olympia, brothers Walter L. Higgins, Boca Raton, Florida, and Eugene B. Higgins, Jr., Nashville, and sister Mary Battle Thompson (Bob), nephews Paul Thompson and Ben Thompson, niece Catherine Thompson Borman (Gabe), and grand-niece Rosie Borman, all of Nashville.