Shelbyville Central High School
Class of 1968
CHS Home Room Announcements



~~~~~~~~~~~
45 + 1 Reunion
We are closing in on our deadline for reservations for the reunion AND for having your profile included in the directory...February 9. Please join the reunion committee in getting the word out to anyone who has never checked into the website or has not reviewed or updated the profile. Remember that only those profiles that have been updated since January 1, 2014 will be included in the directory. Logging in does not update. There must be some change, which is not hard since there is at least one new question, "What's left on your bucket list?" and there is an opportunity for an updated picture.
We are currently making plans for a Dutch treat get together Friday evening at a local restaurant. Saturday will be a busy day of golfing, a discounted shopping spree for reunion attendees, and then our memorial service at Central High School, followed by our reunion. Go to the tab in the blue column to see the specifics about the reunion. But between remembering the thirteen classmates who have passed away since our last reunion, plus those we had already lost, reminiscing with Rick Clanton and The Cellars through the songs of our four years in high school, and the remarks of Bear Hart throughout the evening, I suspect we will long remember the night of our 45+1 Class Reunion! You are not going to want to miss this!
Class of '68...Still Great...Just Older!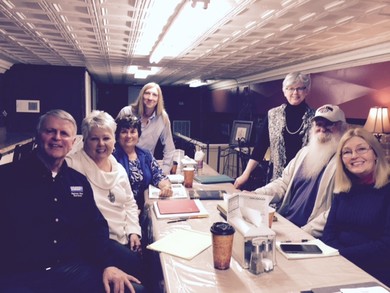 Registered 45 + 1 Reunion Attendees
Classmate
Location
Classmate and Guest
Alexander, Dale
Shelbyville, TN
Dale Alexander
Bailiff (Alexander), Mary
Shelbyville, TN
Mary Bailiff (Alexander)
Baker, Gerald
Shelbyville, TN
Gerald Baker,
Betty Baker
Bass (Boone), Barbara
Kennesaw, GA
Barbara Bass (Boone)
Bearden, Vyron Calvin
Muscle Shoals, AL
Vyron Calvin Bearden
Brenda Bearden
Caperton, Coble
Memphis, TN
Coble Caperton
Carroll, Randy
Normandy, TN
Randy Carroll
Clanton, Rick
Shelbyville, TN
Rick Clanton,
Roxan Hamilton
Cogswell, Roby
Nashville, TN
Roby Cogswell,
Debbie Cogswell
Collier (Beasley), Lila Kay
Chapel Hill, TN
Lila Kay Collier (Beasley),
Butch Beasley
Cook (Sanderson), Brenda
Nashville, TN
Brenda Cook (Sanderson),
Ruble Sanderson
Cook, Phil
Hendersonville, TN
Phil Cook,
Marianne Cook
Craddock (Faulkner), Vicky
Shelbyville, TN
Vicky Craddock (Faulkner),
Brooks Faulkner
Day, Brent
Nixa, MO
Brent Day
Farrar (Watson), Lolly
Columbia, TN
Lolly Farrar (Watson),
Eddie Watson
Fisher (Segroves), Jeweline
Shelbyville, TN
Jeweline Fisher (Segroves),
Ronnie Segroves
Harmon (Brady), Peggy
Stanley, NC
Peggy Harmon (Brady),
Joe Brady
Hart, Larry
Shelbyville, TN
Larry Hart,
Mary Hart
Heath (Spence), Trudy
Murfreesboro, TN
Trudy Heath (Spence)
Higgins, Bob
Nashville, TN
Bob Higgins
Howell, Ed
Sparta, TN
Ed Howell
Jones, Larry
Winchester, TN
Larry Jones,
Deborah Jones
Kimery, Joe
Franklin, TN
Joe Kimery,
Roseanna Kimery
Lankford (Miller), Sandra
Joelton, TN
Sandra Lankford (Miller)
Lawell (Hiett), Rhea
Goodlettsville, TN
Rhea Lawell (Hiett)
McCall, Ray
franklin, TN
Ray McCall
McCallie (Morgan), Marilyn
Bell Buckle, TN
Marilyn McCallie (Morgan)
McKay (Wood), Sara
Shelbyville,, TN
Sara McKay (Wood),
Walt Wood
Milton, Melinda
Shelbyville, TN
Melinda Milton
Phillips, Larry
Alberton, MT
Larry Phillips,
Barbara Phillips
Pigg (Howell), Peggy
Sparta, TN
Peggy Pigg (Howell)
Reese ((Stovall) Andrews), Patsy
Shelbyville, TN
Patsy Reese ((Stovall)
Andrews), Donald Andrews
Sanders, Ricky
Columbia, TN
Ricky Sanders,
Edith Sanders
Self (McLean), Mickey
Shelbyville, TN
Mickey Self (McLean),
Tom McLean
Smith (Barnes), Barbara
Bell Buckle, TN
Barbara Smith (Barnes),
Richard Barnes
Smith (Allred), Debbie
Estill Springs, TN
Debbie Smith (Allred),
Tom Allred
Spence, David Wayne
Murfreesboro, TN
David Wayne Spence
Steelman (Pigg), Nancy
Gainesville, FL
Nancy Steelman (Pigg),
Morgan Pigg
Stewart (Day), Judy
Nixa, MO
Judy Stewart (Day)
Templeton, Mike
Jacksonville, FL
Mike Templeton,
Terry Templeton
Tillett, Gerald
Huntsville, AL
Gerald Tillett,
MariKay Tillett
Trollinger (Stewart), Susie
Shelbyville, TN
Susie Trollinger (Stewart)
Walker, Harold
Sparta, TN
Harold Walker,
Carolyn Walker
Whitehead (Horn), Laura
Knoxville, TN
Laura Whitehead (Horn),
Terry Horn
Woods (Mann), Connie
South Fulton, TN
Connie Woods (Mann),
Steve
Classmates: 44 + Guests:26 = Total Attendees: 70
Last Updated: 22-Jan-15, 2:01 am PST
If you want to join us for the Reunion, please click on the following link and it will take you to the Registration Page. Registration Link
Send payment to:
Sara McKay Wood
PO Box 887
Shelbyville, TN 37162
USA
Note: If you need to make updates to your Registration, you can use the same link
See You There!
~~~~~~~~~~~
Welcome!
This is the web site for the Shelbyville, Tennessee Central High School Class of 1968. So come on in and share to keep the memories of the past alive.
If you are new, your first step to sharing is creating your profile so click on "Classmate Profiles" link to start the process.
If you are returning, please look around as there are always changes taking place in your classmate's profiles and other links.
~~~~~~~~~~~
Site Administrators: Larry Phillips, Lolly Farrar Watson and Lila Kay Beasley